300*600mm Aluminum Lay-in Commercial Ceiling Tile
300*600mm Aluminum Lay-in Commercial Ceiling Tile
TUODELI

FOSHAN-CHINA

10-15 DAYS

10000 ㎡ /DAY
● 300*600 Lay-in ceiling Tiles has two edge pattern, right-angle and bevel edge , which two style has different ceiling designing sense.
● Using Perforated Lay-in ceiling tiles in A2 fire-proof class can protect your place to minimize the damage lost.
● Over 40 kinds of perforated pattern ,will realize your every ceiling design idea.
● Acoustic Lay-in ceiling Tiles are used sticking sound-absorption paper in back can minimize noise pollution and dust polluton effiectively .Two brands of sound absorption paper is available , SOUNDTEX or ACOULOC.
● Powder coating , PE, PVDF surface treatment is available , 15 years warranty for interior , 15 years warranty for exterior PVDF coationg.
1. Aluminum Lay-in Commercial Ceiling Features:
1). Increase the sense of modernity.
2). Low cost.
3). Standard suspension system and easy to install.
4). Durable for usage, antifouling and high level of crashworthiness.
5). Good sound absorption performance.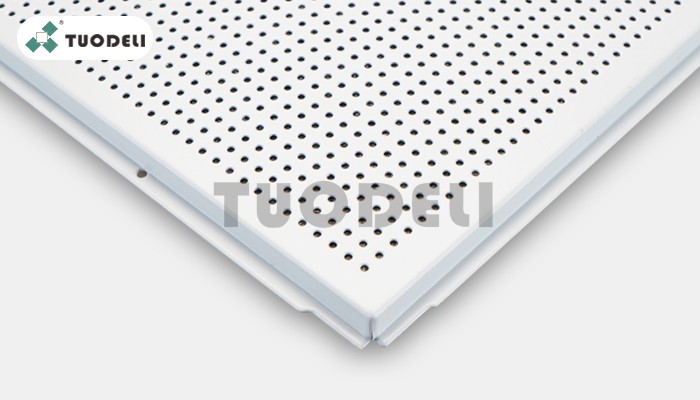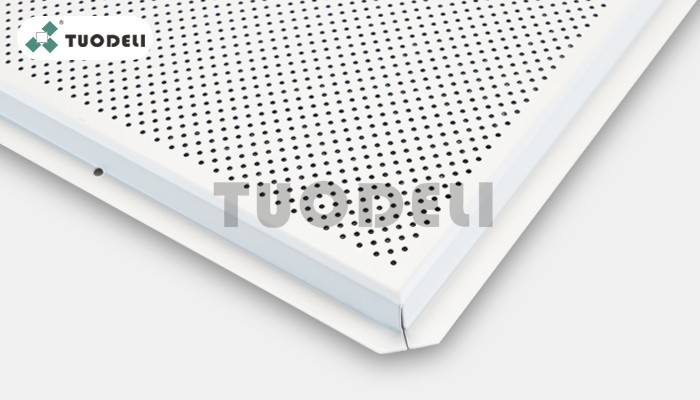 2. Aluminum Lay-in Commercial Ceiling Descriptions:
Ceiling Type

Size

Height

Thickness

Edge Type

Lay In Ceiling

300X300

12mm

0.5-0.7mm

Square Edge

300X600

8mm

0.7-0.9mm

Square Edge

600*600

8/10/13mm

0.6-1.05mm

Bevel/Square Edge

600*1200

10/13mm

0.8-1.1mm

Square Edge

300*1200

13mm

0.8-0.9mm

Square Edge
Aluminum alloy: 1100,3003,3105.
Package: 20/22/30pcs per carton. (Cartons are available upon request.)
Color: Common color is white color (P207) ,RAL color is available.
Surface treatment: Polyester powder coating/Polyester painting/Heat transfer wood finish/Coil coating.
3. Aluminum Lay-in Commercial Ceiling Pattens: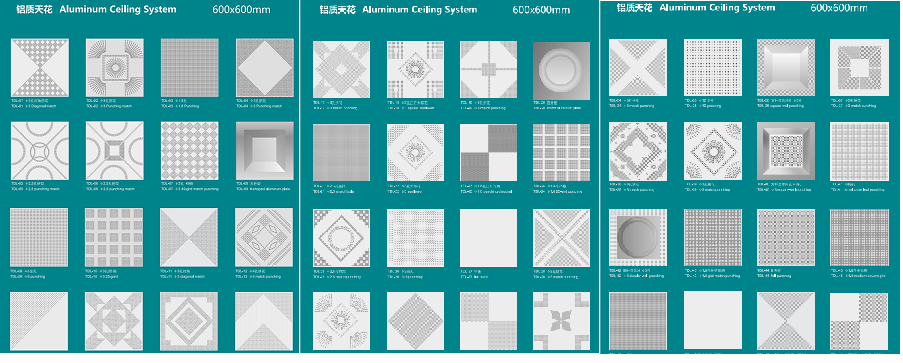 Punching drawings can be adjusted according to customer requirements,if order for large quantities, can be customized mold.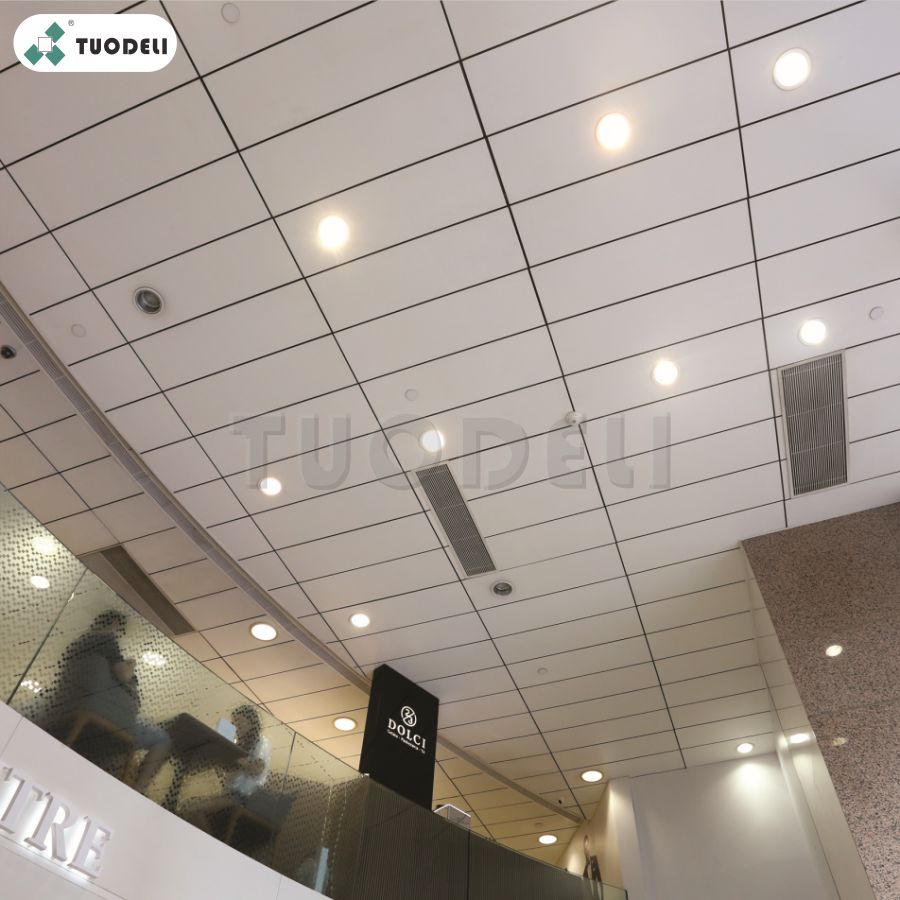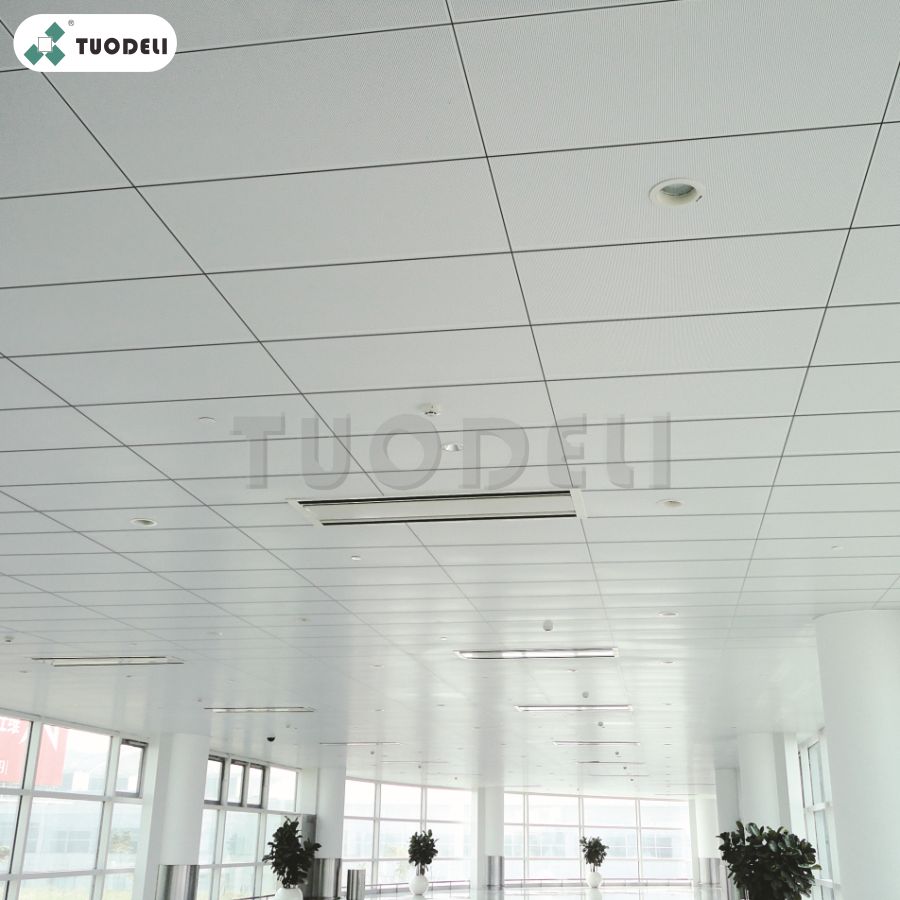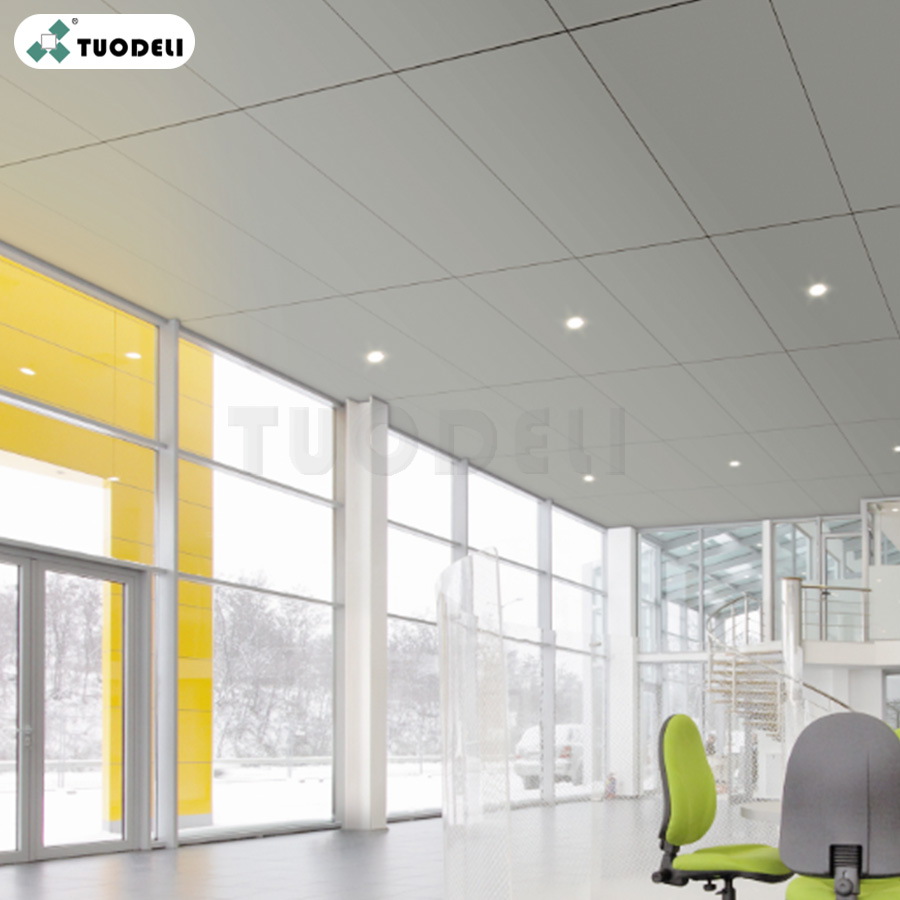 4.Aluminum Lay-in Commercial Ceiling Installation Diagram: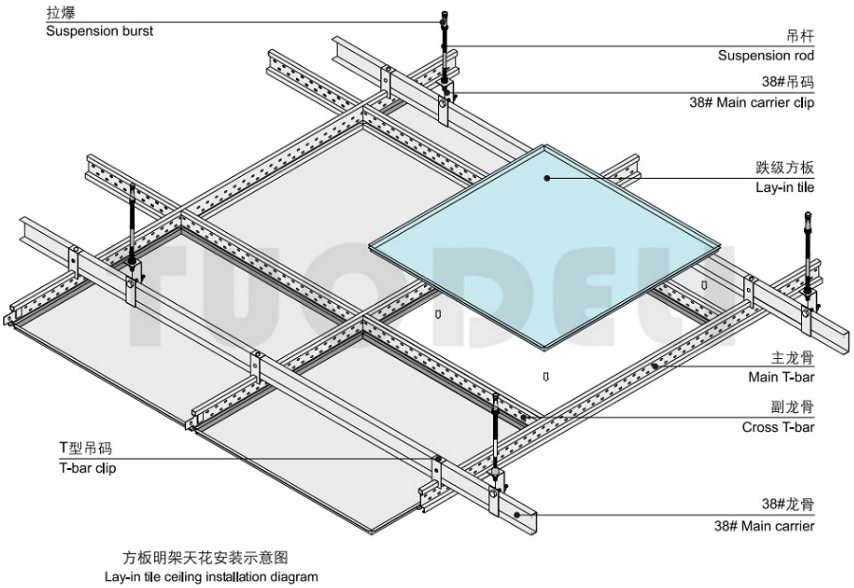 Our Team:

The team spirit:the team relies on collective strength,there is a clear task division,as well as close collaborations,working together
to fight against the opponents stronger than themselves.

Never give up:as long as the team target is set ,only the method instead of goal is changed,never withdraw before the goal is reached ,

never give up.

Sharp observation ability:we have a high degree of vigilance in the market at any time,paying attention to observe the changes in the
market environment,never let go of any opportunity to success.

Fight with initiative:only the best left ,only the fittest survived.We never waiting for good luck,but conscientiously and actively observe and

to find the target.

Strict organization:working together for a common goal,we have strict organization system and task division,and clear responsibilities ,
act in unison.

The courage of dedication:in the big family of Tuodeli,we have many excellent characters and spirits,especially the courage of dedicati