600*600mm Aluminum Lay-in Commercial Ceiling Tiles
600*600mm Aluminum Lay-in Commercial Ceiling Tiles
TUODELI

FOSHAN-CHINA

7-10 DAYS

10000 ㎡ /DAY
● Lay-in tile ceiling tiles mainly made up of high-grade aluminum alloy as 5052,3003 ,1100 .
● Plain ceiling tiles and perforated ceiling tiles available or special- shaped perforated can be customized.
● Plain ceiling tiles and perforated acoustic ceiling tiles are both avalible for office buildings, supermarkets,
laboratories, computer suites ,schools,banks shopping malls ect.
● Lay-in ceiling tiles is easy for daily repair and maintainment.
1. Aluminum Lay-in Commercial Ceiling Features:
Aluminum lay in ceiling tiles provide easy access by lifting and tilting the ceiling tiles. They are ideal for situations where regular
maintenance or service is required to ducts, pipes, airco-systems, or computer-or telephone networks. Before selecting this system,
care should be taken to ensure that there is enough space in the plenum to lift the tiles upward. Because the aluminum lay in ceiling
system offers, easy to access and adaptability, lighting can be conveniently repositioned.

2. Aluminum Lay-in Commercial Ceiling Descriptions:

Size:600*600mm. Ceiling type:Lay in ceiling.
Height:8mm 10mm 13mm Thickness:0.6-1.05mm.
Edge type:Bevel dedge / right edge. Aluminum alloy: 1100,3003,3105.
Package: 20/22/30pcs per carton. (Cartons are available upon request.)
Color: Standard is white color (P207) ,RAL color is available.
Surface treatment: Polyester powder coating/Polyester painting/Heat transfer wood finish/Coil coating.
Non-standard size can be customized.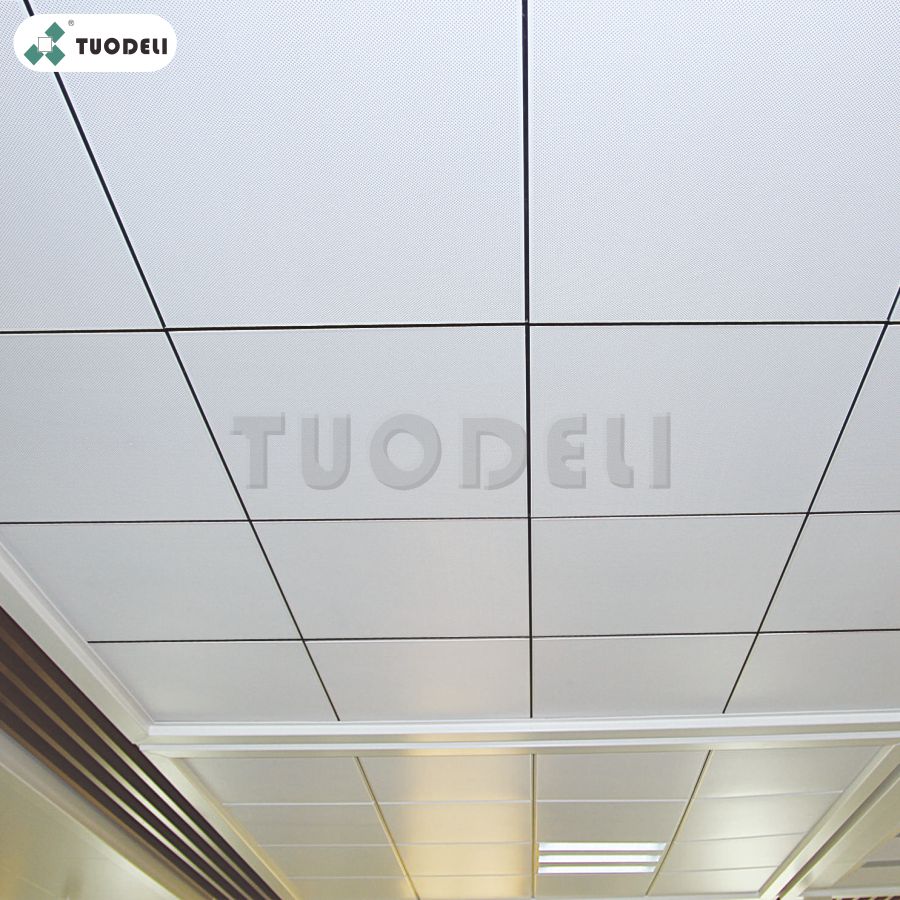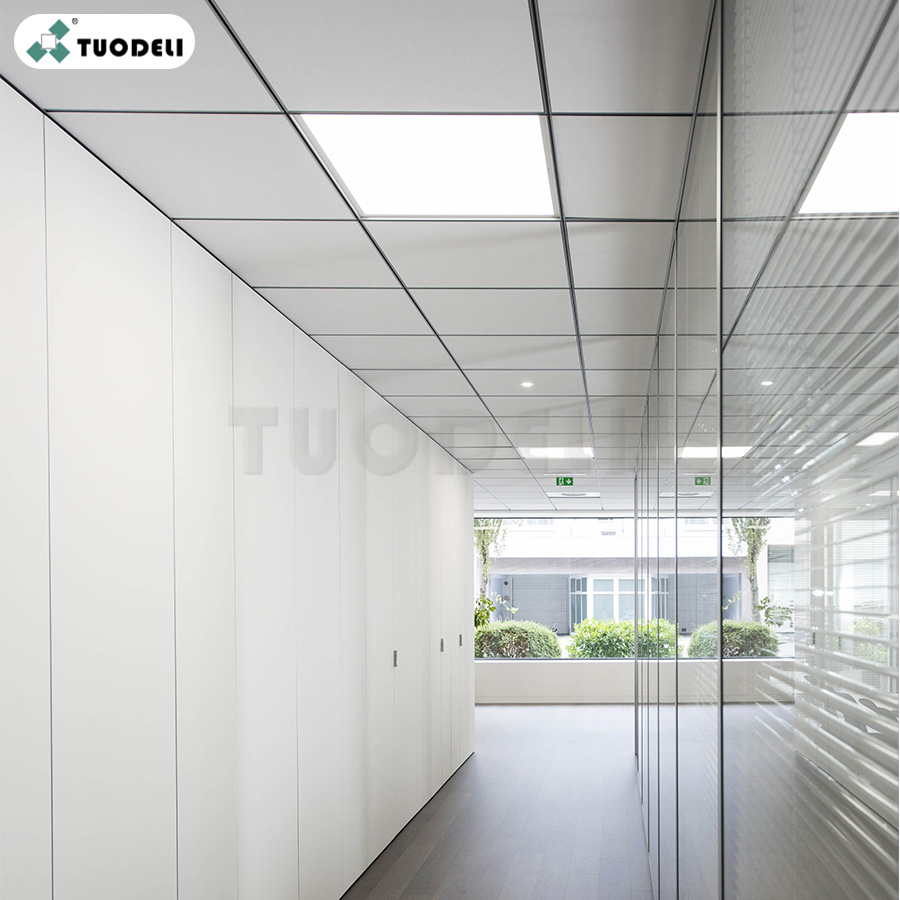 Punching drawings can be adjusted according to customer requirements, such as the purchase of large quantities,

can be customized mold.
3. Aluminum Lay-in Commercial Ceiling Installation Diagram:
REMARK:
We provide all method installation accessories, it contains suspended robs, ruspended bursts,screws,

nuts, main carriers, main carrier clips, main carrier connects, main T-bars, cross T-bars, open cell ceiling clips,
make your installation quick and easy.