600*600mm Galvanized Clip-in Commercial Ceiling Tile
600*600mm Galvanized Clip-in Commercial Ceiling Tile
TUODELI

FOSHAN-CHINA

10-15DAYS

10000㎡/Day
● The Galvanized Suspended Ceiling tiles is mainly made up of high grade galvanized steel 52D .
● Galvanized Acoustic Ceiling Tiles evolve through a series of Tuodeli's proprietary leveling and mould forming process, thus the ceiling tiles feature high precision, superb flatness and durability.
● Galvanized Clip-in ceiling tiles is applicable for the decoration of large and medium size building such as office buildings,hotels,stations,airports,commercial and entertainment places,senior residential building,ect.
1. Galvanized Clip-in Commercial Ceiling Dimensions:
Size: 600*600mm. Type: Clip in ceiling.
Edge height: 20mm 25mm 30mm. Basement THK: 0.6-1.2mm.
Edge type: Bevel edge/ right edge.
Package: 20pcs per carton. (Cartons can be customized as requirement.)
Color: It is depends on Tuodeli color card, Pantone color is available.
Surface treatment: Polyester powder coating/Polyester painting/Heat transfer wood finish/Coil coating.
Non-standard size can be customized.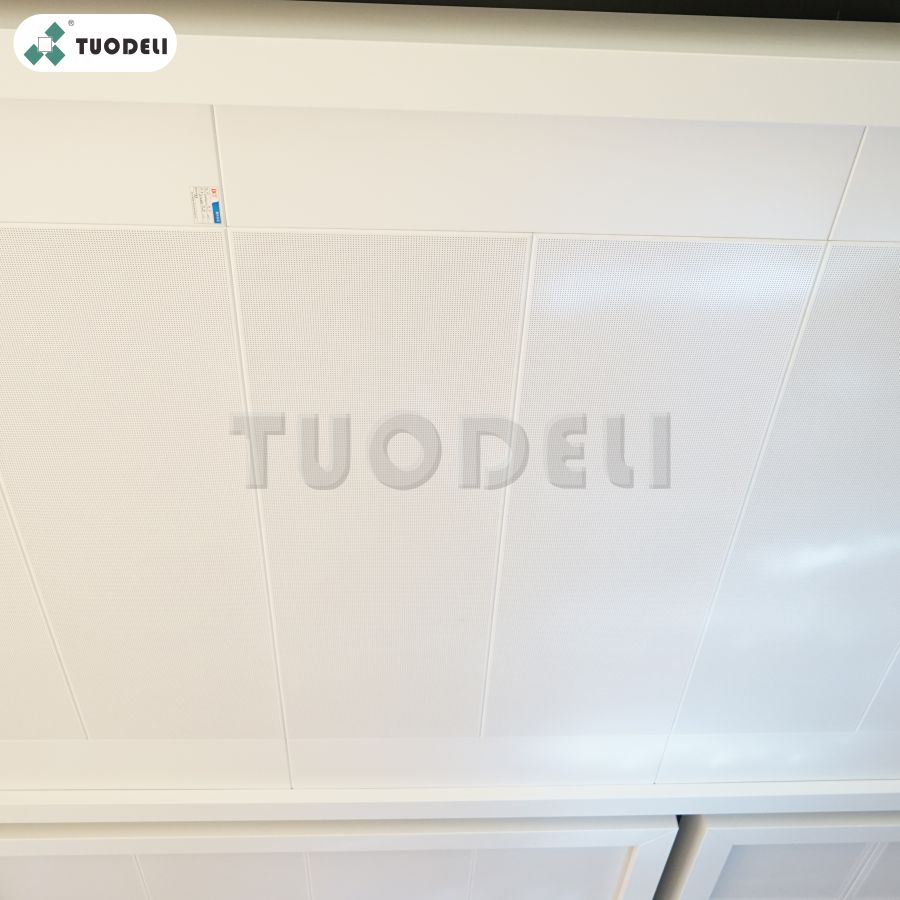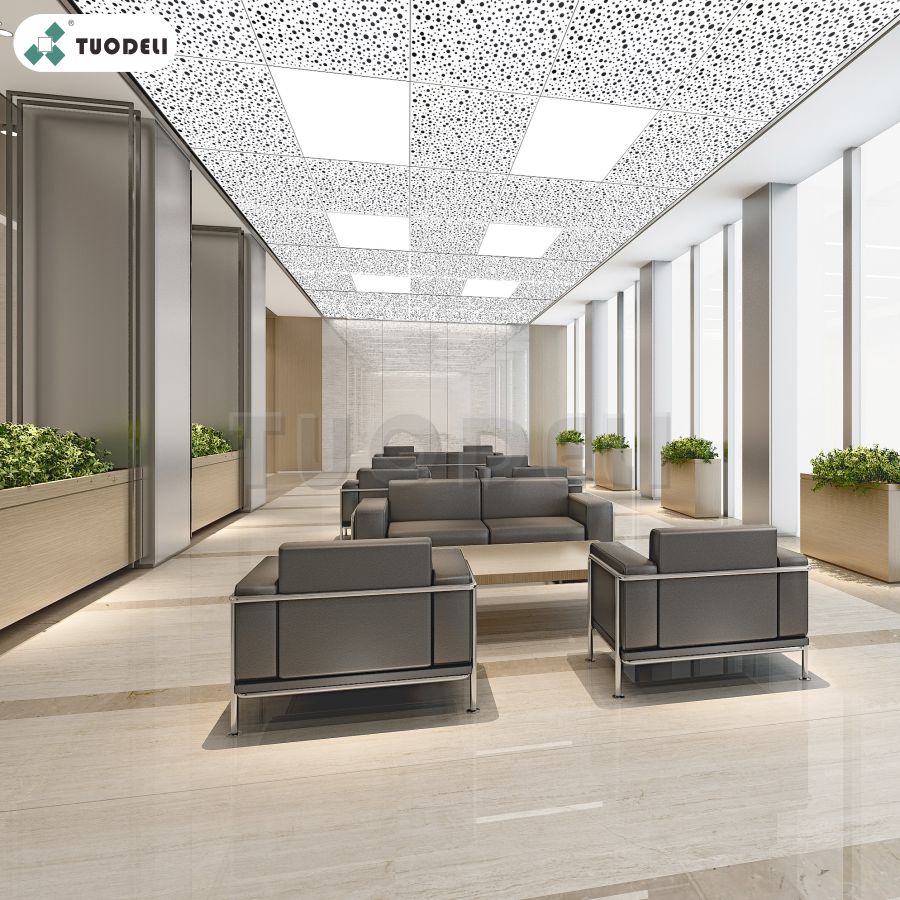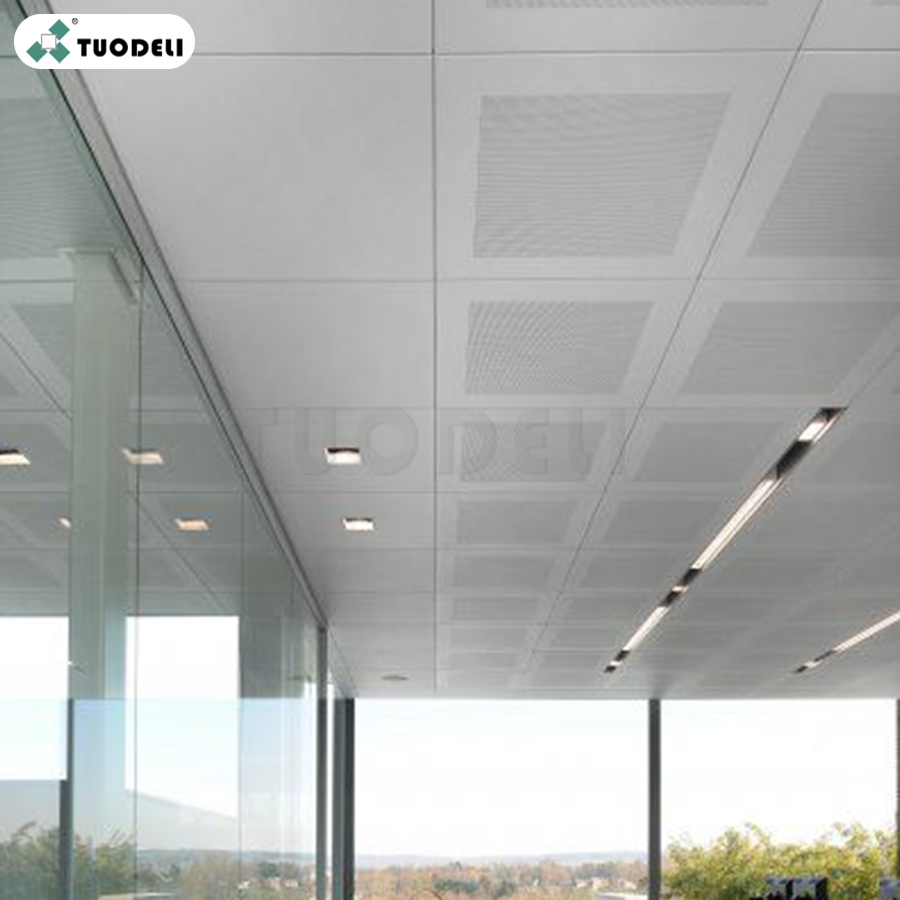 2. Galvanized Clip-in Commercial Ceiling Description:

600*600mm Galvanized steel clip in ceiling has plain, punching, the edge can be made into right angle, oblique angle,
the edge height can be made of 18 mm, 20 mm, 25 mm and also we can do customized in order to meet the end-user's
needs.


Compared with aluminium-plastic sheet, galvanized steel clip in ceiling has many advantages. Because galvanized steel
plate uses high-quality galvanized iron plate as the base material, the product has high hardness, good smoothness, not
easy to deform, the surface is in electrostatic powder spraying, no rust, no fading, no color difference, later maintenance is
relatively easy, good convenience and simple, if there are stains can be cleaned with clean water.
In addition, Tuodeli Metal ceiling adopts production automation, high efficiency, reduce manual errors to improve product
quality and reduce production costs, so that product quality is guaranteed for a long time.
Galvanized steel clip in ceiling is widely used in 4S shop and international airport ceiling decoration.
3. Galvanized Clip-in Commercial Ceiling Installation System: