Aluminum Dripping Screen Ceiling System
Aluminum Dripping Screen Ceiling System
TUODELI

FOSHAN-CHINA

7-10 DAYS

1500 ㎡ /DAY
● The Aluminum dripping screen ceiling system is derived from the screen ceiling. By comparison , the dripping scrren ceiling system features variable distance and specil water drop shape which allow flexible adjustment to visual effect of the overhead space. thus making the ceiling unique,textured and expessive.
● Aluminum dripping sceen ceiling lightweight, simplicity, drop-shaped crisp lines and clear arragnement. Easy and quick installation.
●Easy combination with lighting, sprayer and HAVC systems, convenient for maintenance
1.Aluminum Dripping Screen Ceiling Introduce:
1. Aluminum dripping screen ceiling is a kind of unique ceiling series in water-drop shaped,the rich modern smell,the perfect
modeling makes the decoration performance more novel.
2. Aluminum ventilation extrusion molding, product hardness, straightness is far more than other screen system products,Minimum
base aluminum thickness up to 0.80mm base on 5005 aluminum alloy. Durable for usage,excellent quality.Screen ceiling system can
match high quality engineering or designer required as well.
3. Perfect fireproof and retardant function, is also the focus of all large projects.


4. Flexible and able to create a seamless transition from ceiling to wall after installation,clear edges and minimized gaps between tiles
greatly improve aesthetic effects
5. Products can be original equipment manufacturer production,we offered all kinds of services in order to meet customer brand
requirements,for example,Inner packing,outer carton, pallet with loading can be customized.


6. Aluminum dripping screen ceiling can adjust the visual height of the house,noble and elegant ,producing a curtain effect.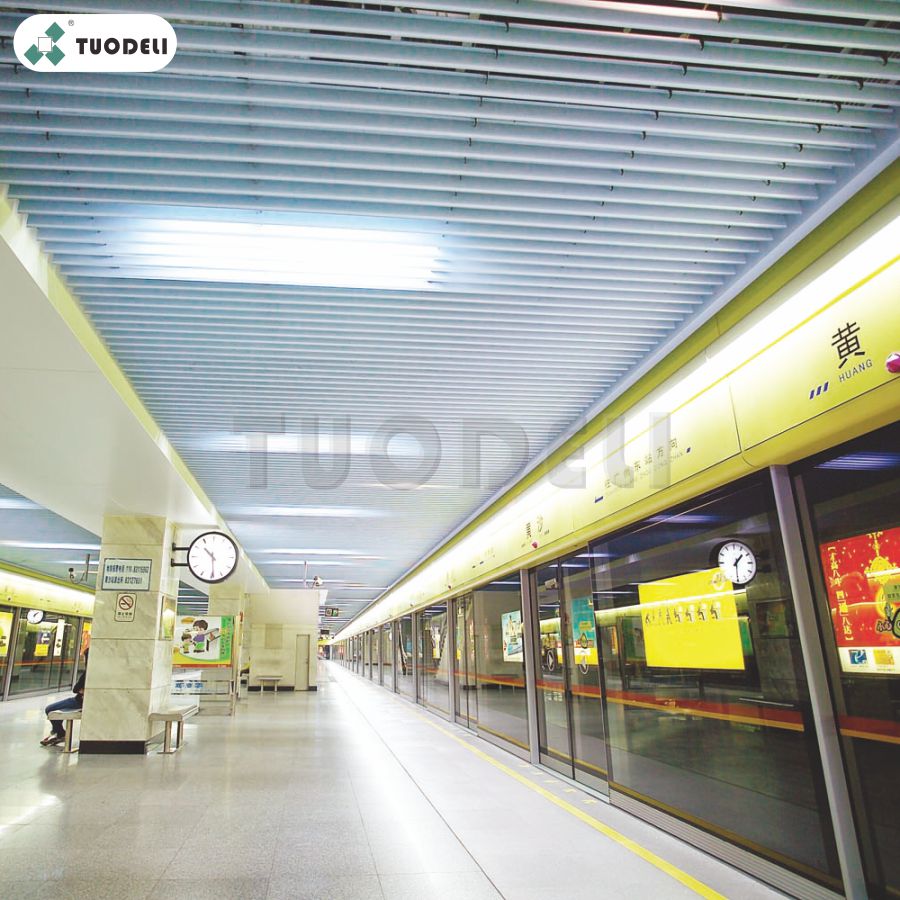 2.Aluminum Dripping Screen Ceiling Installation Diagram: