Aluminum Hook Type Screen Ceiling System
Aluminum Hook Type Screen Ceiling System
TUODELI

FOSHAN-CHINA

7-10 DAYS

1500 ㎡ /DAY
● Aluminum hook type screen ceiling deeply favored by designers, this product differ a lot in appearances and styles, and can create unique design effects.
● Aluminum hook screen ceiling durable pre-coated high grade aluminum alloys, rich color options.
● Screen ceiling system is a solution that vertically installs the panels. Hook on screen ceiling feature simple structure, crisp lines and clear arrangement.
● Easy combination with lighting, sprayer and HAVC systems.
1.Aluminum hook type screen ceiling introduce:
1. Aluminum hook type screen ceiling is continuous rolling and cold bending forming.
2. The edge of surface added with the process of edge folding, which strengthens the stereoscopic effect in ceiling and installation
assembly.
3. Aluminum hook type screen ceiling which is composed of a plurality of long suspended plates lining at equal spacing,The overall
shape is transparent strip interval sheet.With a strong direction sense,open and wide,strong three-dimensional sense,with clear and
bright angular lines,novel and unique,form unidirectional screen level vision.
4. Both sides visible many be made in same color for both sides or different color on each side as customize designed.Different colors
producing the different effect in visual sense.distinctive style ,rich in colors.
5. Surface coating:electrostatic powder spraying,polyester painting, heat transfer wood finish etc.
6. Height can be 120mm and 124mm.Suggestion length per piece is 3 meter.non-standard sizes can be customized.Finished thickness
from 0.55mm to 0.85mm.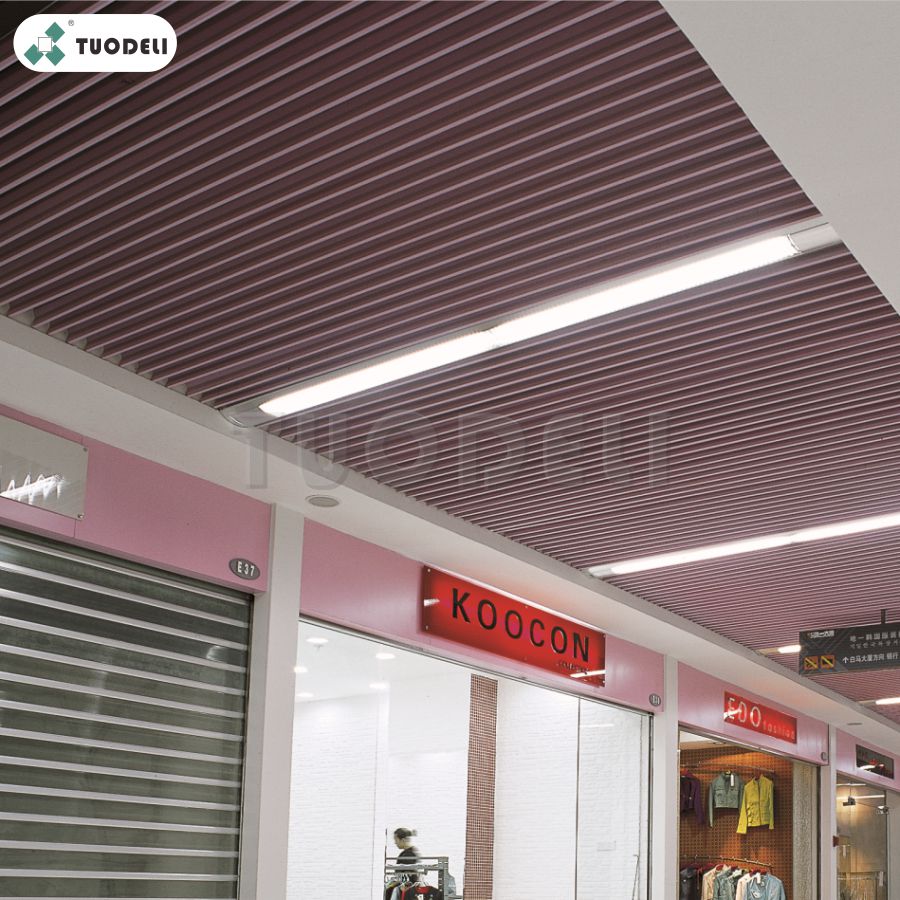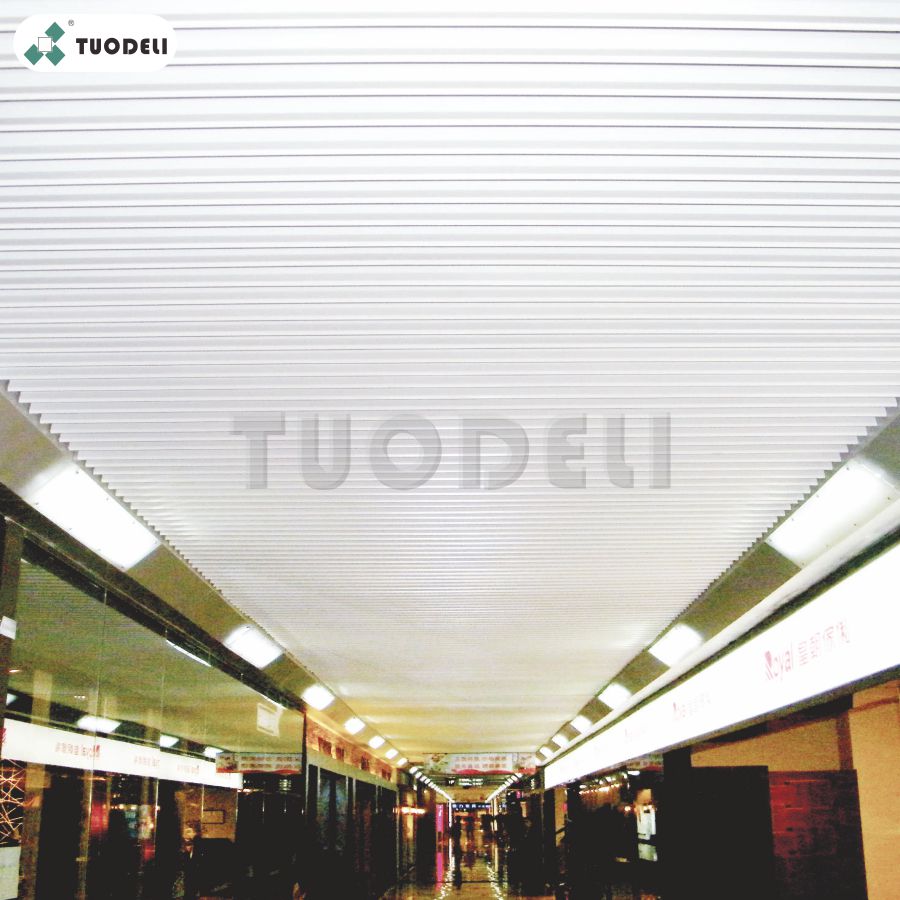 2.Aluminum hook type screen ceiling production details: