Aluminum U-shaped Baffle Ceiling System
Aluminum U-shaped Baffle Ceiling System
TUODELI

FOSHAN-CHINA

10-15 DAYS

10000 ㎡ /DAY
●The U-shaped Baffle Ceiling system features variable height and width which allow flexible adjustment to the visual effect of the overhead space.
●U baffle ceiling width from 20-200mm, baffle heigh 25-200mm more than 50 varieties .
●Aluminium suspended U shaped ceiling systems can be perforated or perforated patten combination with LED light inside baffle.
●GI baffle can be customized size , colour , and galvanized steel baffle ceiling.
1.Aluminum U-shaped Baffle Ceiling System Production Description:
U shaped baffle ceiling system, with strong directional characteristic, permeable with wide opening, strong three-dimensional sense,
with clear and bright angular lines, novel and unique.
Able to adjust the visual height of a decorated space, collection of difference color, with different suspension height, the introduction
of different lighting performance, all benefit each others, presents a bright, elegant, fashion, harmonious and beautiful decorative style.
With the installation structure of the windproof clamp, the application of the outdoor decoration can effectively be windproof, with a more
vivid performance.


Permeable installation method, simple and quick in assembly and dis-assembly.
Baffle ceilings are ideal for creating atmosphere within a room space. These open ceiling constructions allow a view to the plenum area
and concrete ceiling above.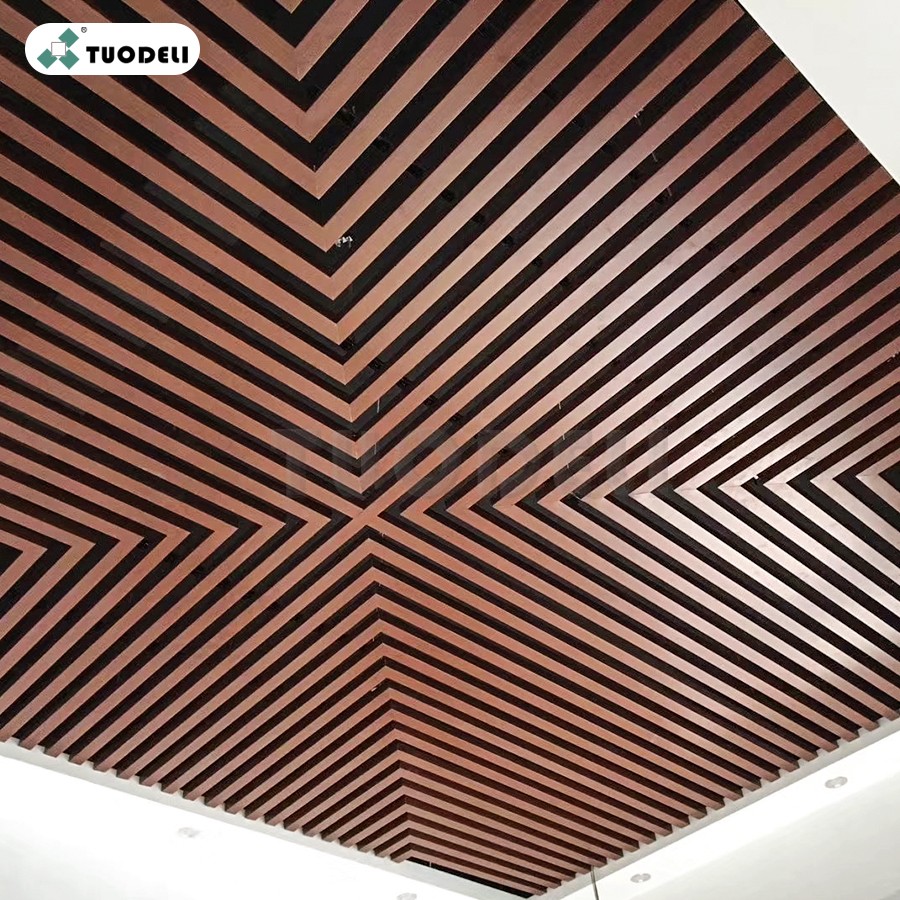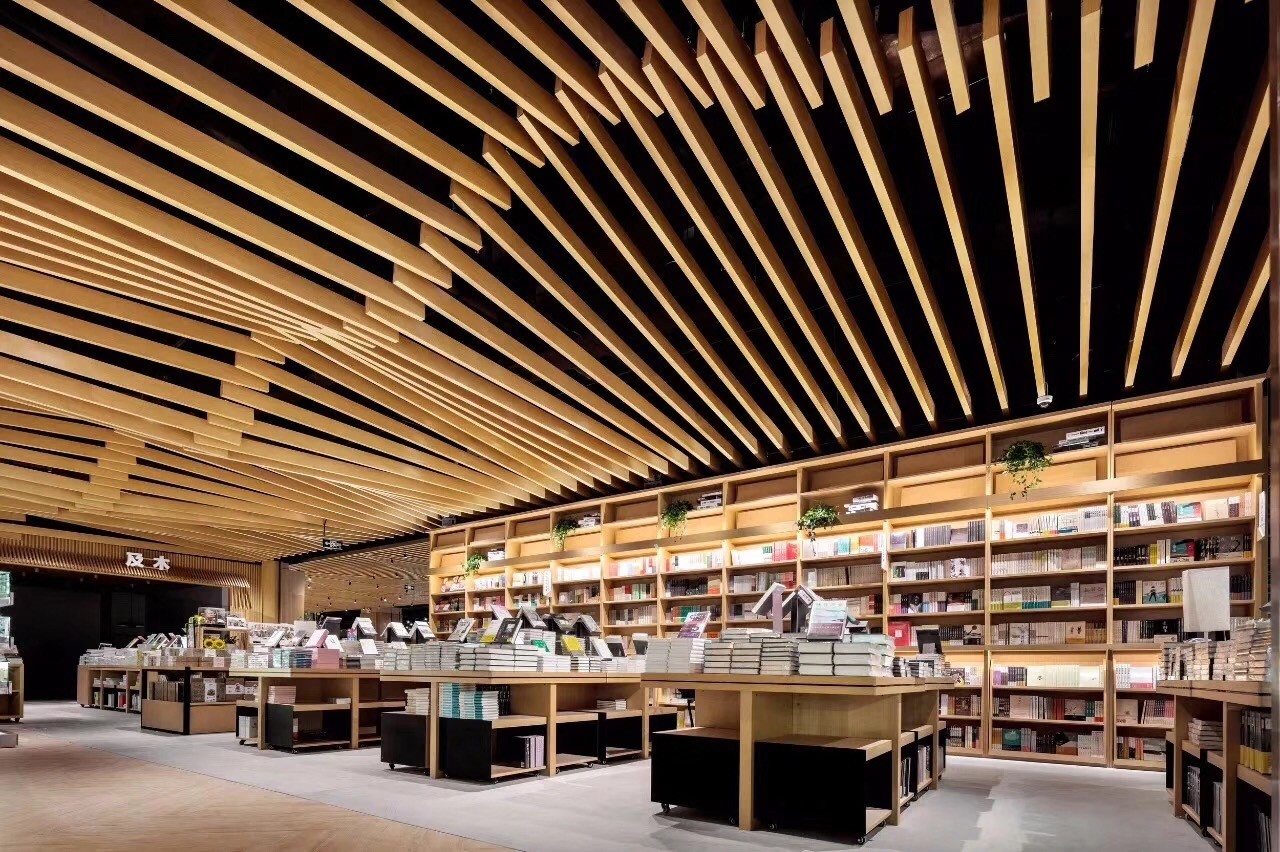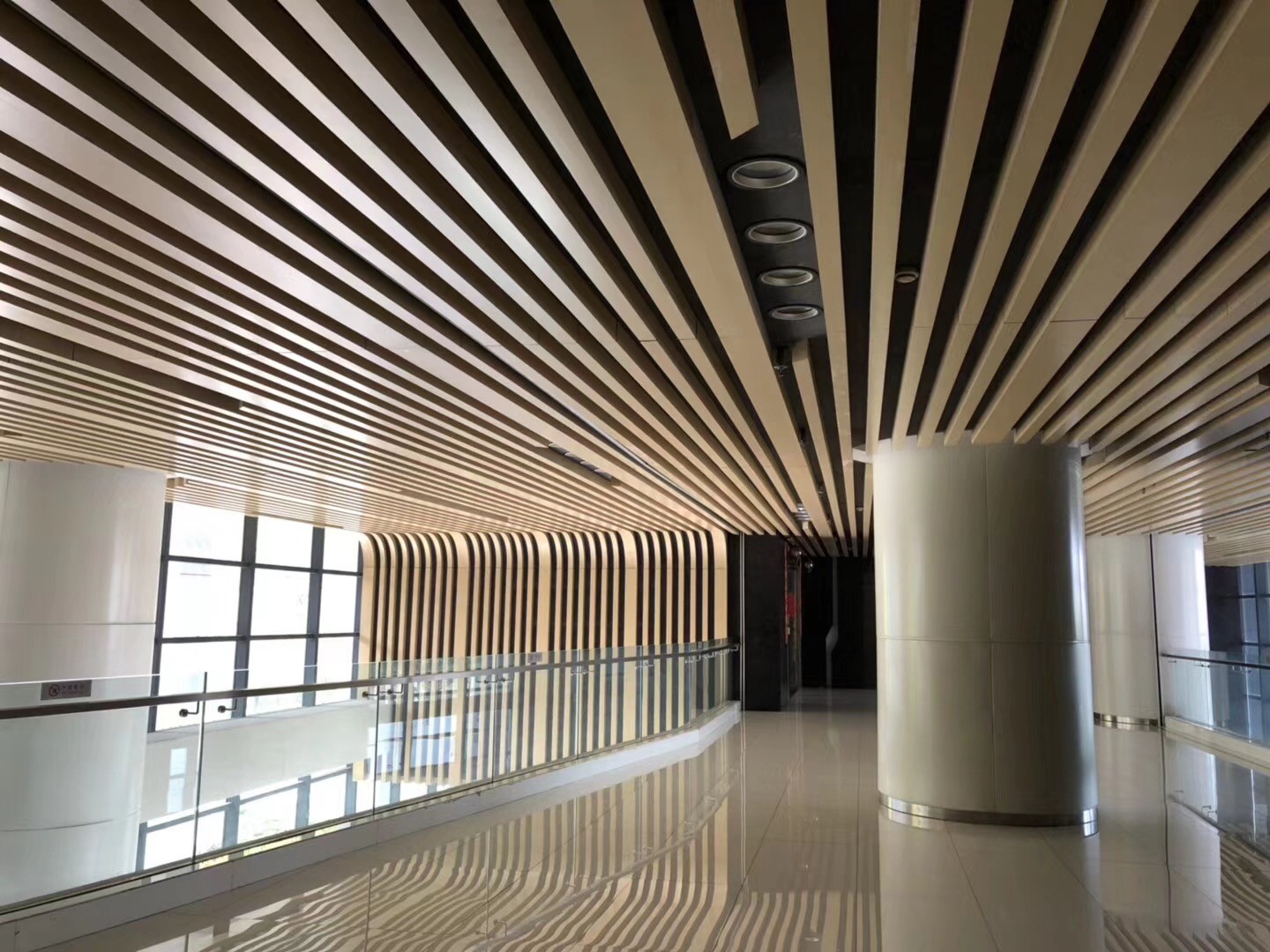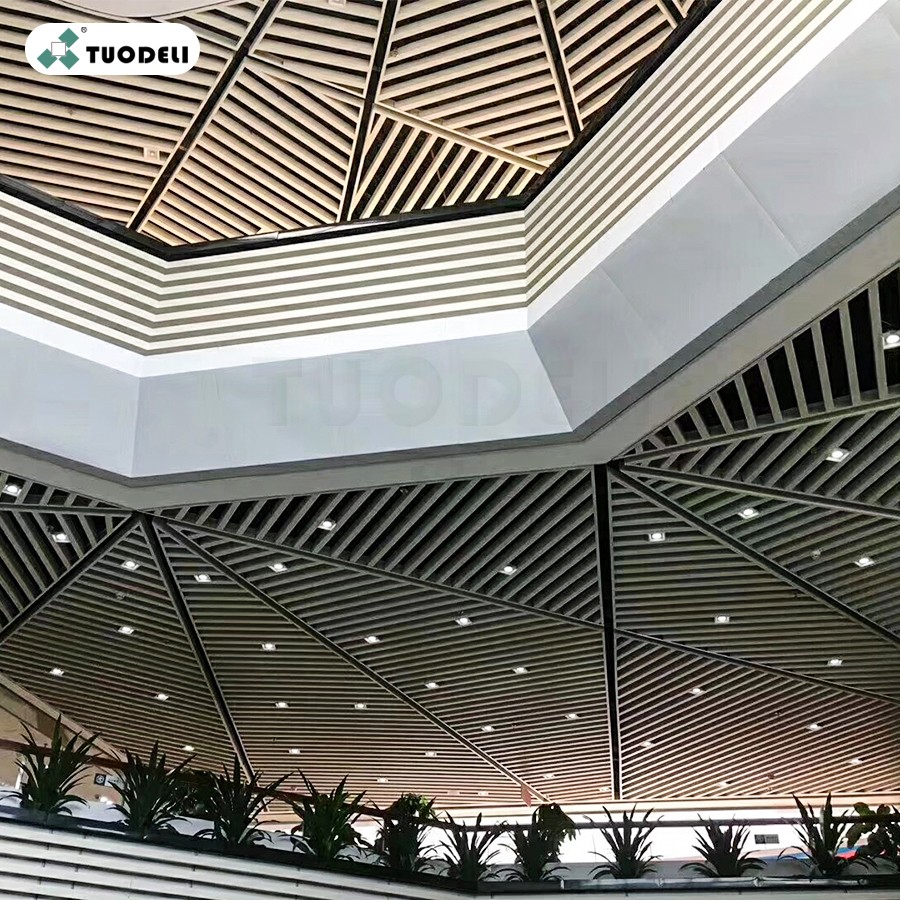 2.Aluminum U-shaped Baffle Ceiling System Production Standard Size: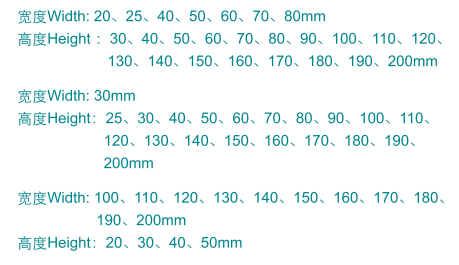 Finished thickness:0.60mm~1.20mm
Colour:variety of colors with TDL quality are available
Surface coating:PE powder coating, oil printing, wooden heat transfer, etc
Remark:1. Non-standard sizes can be customized.
2. Galvanized iron u-shape baffle can be customized.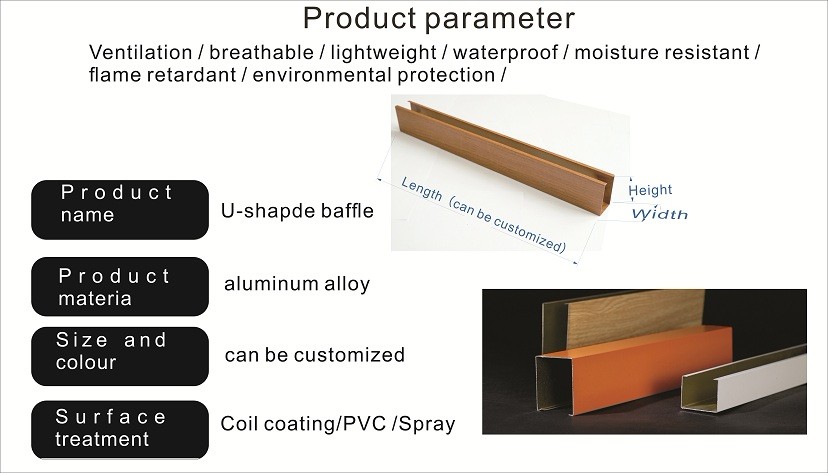 3. Aluminum U-shaped Baffle Ceiling System Installation Diagram: