Aluminum Vertical Type Screen Ceiling System
Aluminum Vertical Type Screen Ceiling System
TUODELI

FOSHAN-CHINA

7-10 DAYS

1500 ㎡ /DAY
● Aluminum vertical type screen ceiling system the structure is light weight and simplicity.
● Perfect A2 level fireproof ,moisture-proof function,seamless,easy to be cleaned, durable for usage,excellent quality,noble and elegant,with perfect noise absorption performance,distinctive style,abundant colors.
● Screen ceiling system is a solution that vertically installs the panels. vertical screen ceiling feature simple structure, crisp lines and clear arrangement.
● Easy combination with lighting, sprayer and HAVC systems.convenient for maintenance.
1.Aluminum Vertical Type Screen Ceiling System Introduce:
1. Aluminum vertical type screen ceiling is compose of aluminum alloy plate and keel. installation structure for special keel card clasp
structure. we can provide one set of accessories,such as special carrier, channel, clip. together with the ceiling .
2. Installation method similar to the ordinary bar gusset plate,simple and convenient,suitable for indoor decoration.
3. Vertical type screen ceiling is easy to match lamps or other ceiling parts.This ceiling is a good solution to the customer's problem
of purchasing plates and not matching lamps.Especially the difference of product parameters at home and abroad, the product
compatibility in different regions is more difficult.
4. Vertical type screen ceiling have good features of flame retardant ventilation invariance oxidation corrosion resistance high
strength,the most important is vertical type screen ceiling will not affect noise-absorbing of the house and the installation of
facilities including fire-extinguie or service is required to ducts, pipes, airco-systems, or computer-or telephone networks.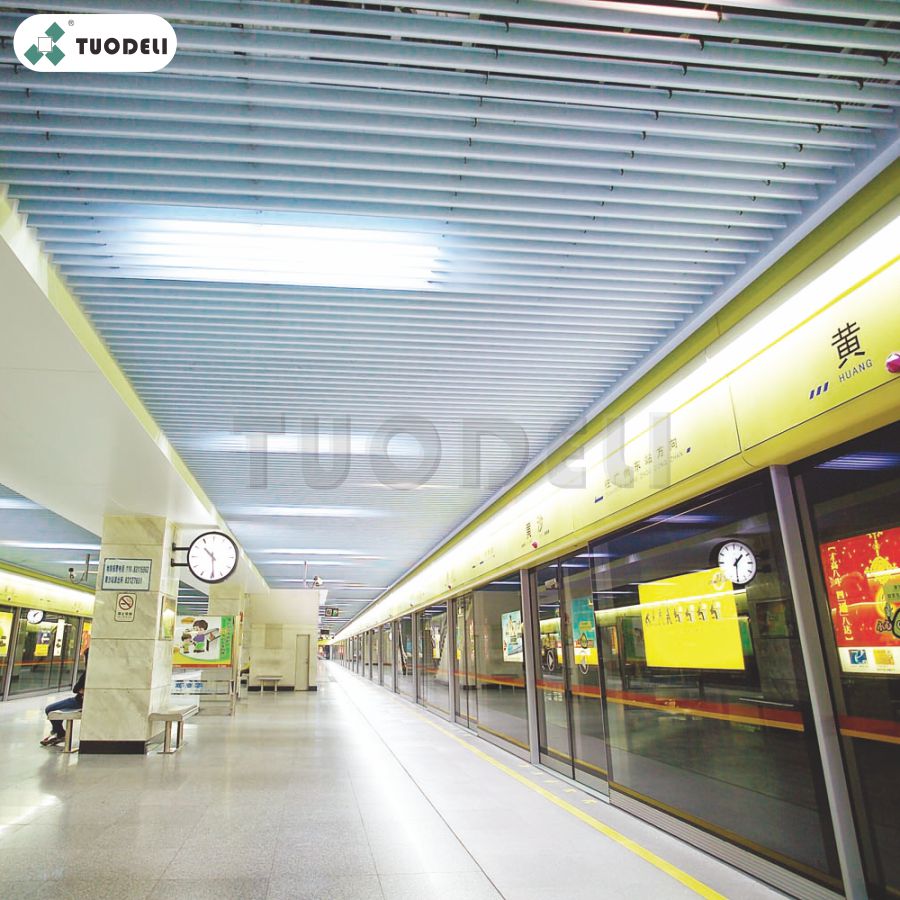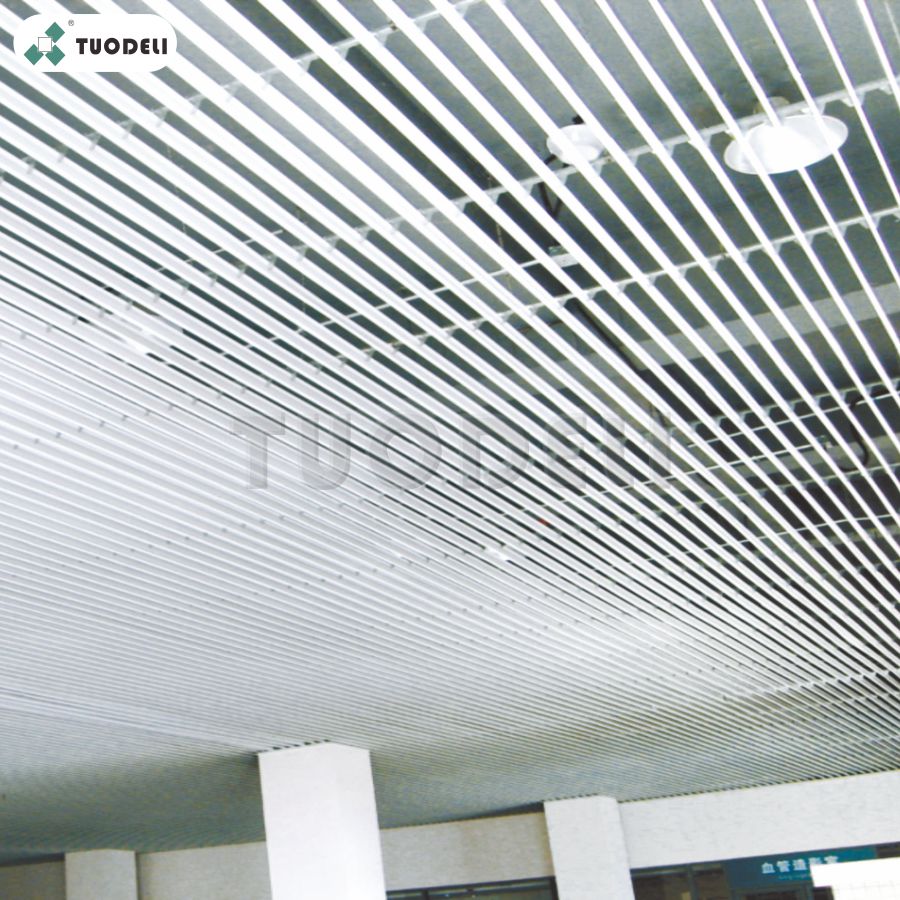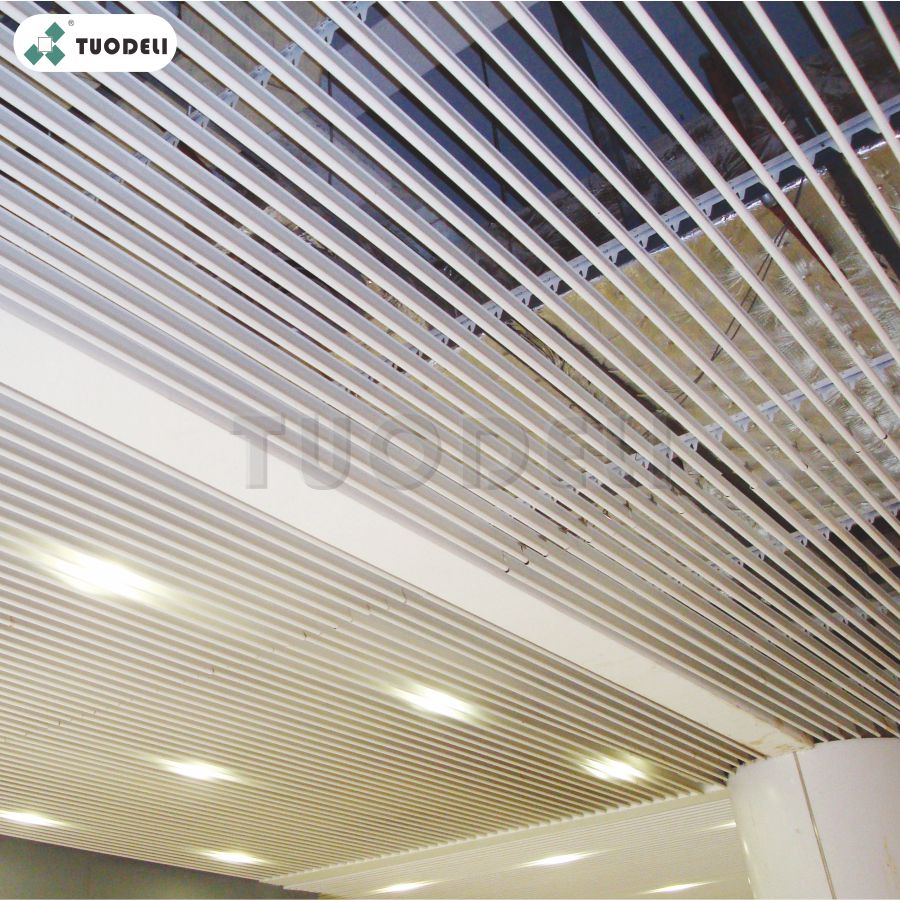 2.Aluminum Vertical Type Type Screen Ceiling System Diagram: